Product Summary
The PS21965 is a 600V/20A low-loss CSTBTTM inverter bridge for three phase DC-to-AC power conversion. It is used for AC100V~200V inverter drive for small power motor control.
Parametrics
PS21965 absolute maximum ratings: (1)Supply voltage: 450V; (2)Supply voltage (surge): 500V; (3)Collector-emitter voltage: 600V; (4)Each IGBT collector current:20A; (5)Each IGBT collector current (peak): 40A; (6)Collector dissipation: 35.7; (7)Junction temperature: –20~+125℃.
Features
PS21965 features: (1)For upper-leg IGBTS: Drive circuit, High voltage high-speed level shifting, Control supply under-voltage (UV) protection; (2)For lower-leg IGBTS: Drive circuit, Control supply under-voltage protection (UV), Short circuit protection (SC); (3)Fault signaling: Corresponding to an SC fault (Lower-leg IGBT) or a UV fault (Lower-side supply); (4)Input interface: 3V, 5V line (High Active); (5)UL Approved: Yellow Card No. E80276.
Diagrams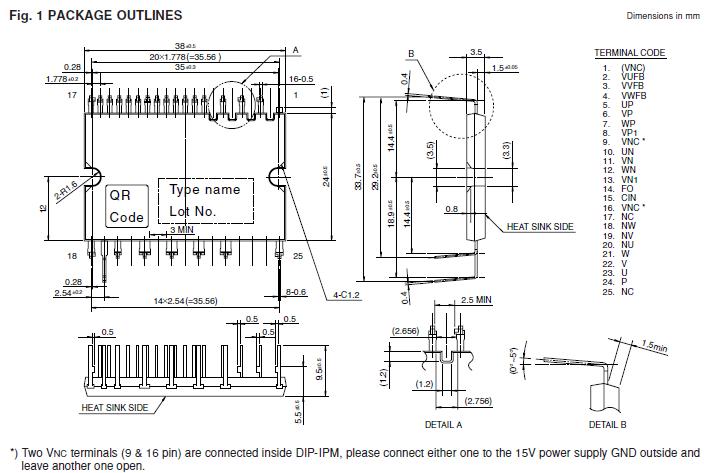 Image
Part No
Mfg
Description
Pricing
(USD)
Quantity

PS21965-T

Other



Data Sheet

Negotiable

PS21965-ST

Other



Data Sheet

Negotiable

PS21965-4S



MOD IPM 600V 20A SUPRMINIDIP

Data Sheet



PS21965-4A



MOD IPM 600V 20A SUPRMINIDIP

Data Sheet



PS21965-4



MOD IPM 600V 20A SUPERMINIDIP

Data Sheet



| | |
| --- | --- |
| 0-1: | $23.62 |
| 1-10: | $21.84 |
| 10-100: | $18.66 |
| 100-250: | $17.12 |
| 250-500: | $16.30 |
| 500-1000: | $15.35 |
| 1000-2500: | $14.88 |
| 2500-5000: | $14.52 |
| 5000-10000: | $14.17 |