Product Summary
V300C12C150BL is a DC-DC Converter Module. The V300C12C150BL use advanced power processing, control and packaging technologies to provide the performance, flexibility, reliability and cost effectiveness of a mature power component. High frequency ZCS/ZVS switching provides high power density with low noise and high efficiency. The applications of the V300C12C150BL include Off-line systems with auto-ranging or PFC front ends, industrial and process control, distributed power, medical, ATE, communications, defense, aerospace.
Parametrics
V300C12C150BL absolute maximum ratings: (1)+In to –In voltage: -0.5 to +410 V; (2)PC to –In voltage: -0.5 to +7.0 V; (3)PR to –In voltage: -0.5 to +7.0 V; (4)SC to -Out voltage: -0.5 to +1.5 V; (5)Operating Temperature: -55 to +100 ℃; (6)Storage Temperature: -65 to +125 ℃.
Features
V300C12C150BL features: (1)RoHS Compliant (with F or G pin option); (2)DC input range: 180 - 375 V; (3)Input surge withstand: 400 V for 100 ms; (4)DC output: 3.3 ?48 V; (5)Programmable output: 10 to 110%; (6)Regulation: ±0.4% no load to full load; (7)Efficiency: Up to 90%; (8)Maximum operating temp: 100℃, full load; (9)Power density: up to 90 W per cubic inch; (10)Height above board: 0.43 in. (10,9 mm); (11)Parallel able, with N+M fault tolerance; (12)Low noise ZCS/ZVS architecture.
Diagrams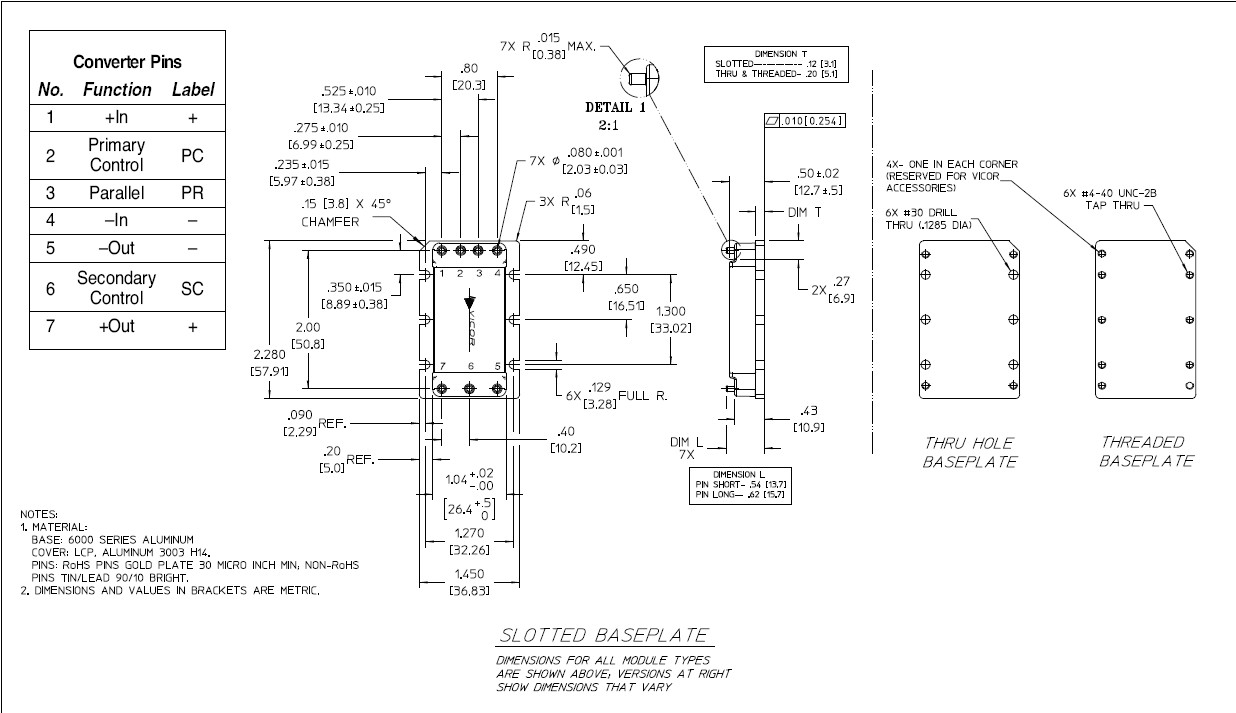 Image
Part No
Mfg
Description
Pricing
(USD)
Quantity

V300C12C150BL



CONVERTER MOD DC/DC 12V 150W

Data Sheet



| | |
| --- | --- |
| 0-1: | $87.36 |
| 1-10: | $84.63 |
| 10-50: | $75.08 |
| 50-100: | $72.62 |


V300C12C150BL2



CONVERTER MOD DC/DC 12V 150W

Data Sheet



V300C12C150BL3



CONVERTER MOD DC/DC 12V 150W

Data Sheet