Product Summary
The TLV2241IDBVT is a single-supply operational amplifer. The TLV2241IDBVT offers very low supply current of only 1 μA per channel. The maximum recommended supply voltage of the TLV2241IDBVT is as high as 12 V and ensured operation down to 2.5 V, with electrical characteristics specified at 2.7 V, 5 V and 12 V.
Parametrics
TLV2241IDBVT absolute maximum ratings: (1) Supply voltage, VCC: 16.5V; (2) Differential input voltage, VID: ±Vcc; (3) Input current, II(any input) : ±10mA; (4) Output current, IO: ±10mA; (5) Operating free-air temperature range, TA :C suffix: 0 to 70°C, Isuffix: -40 to 125°C; (6) Maximum junction temperature, TJ: 150°C; (7) Storage temperature range, Tstg: -65 to 150°C; (8) Lead temperature 1,6 mm (1/16 inch) from case for 10 seconds: 260°C.
Features
TLV2241IDBVT features: (1) Micropower Operation: 1μA/channel; (2) Rail-to-Rail Input/Output; (3) Gain Bandwidth Product: 5.5kHz; (3) Supply Voltage Range: 2.5 to 12V; (4) Specified Temperature Range; (5) Ultrasmall Packaging; (6) Universal OpAmp EVM.
Diagrams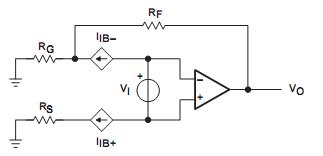 Image
Part No
Mfg
Description
Pricing
(USD)
Quantity

TLV2241IDBVT

Texas Instruments

Operational Amplifiers - Op Amps Single Micropwr 2.5V RRIO Single Supply

Data Sheet



| | |
| --- | --- |
| 0-1: | $1.36 |
| 1-25: | $1.10 |
| 25-100: | $0.98 |
| 100-250: | $0.85 |


TLV2241IDBVTG4

Texas Instruments

Operational Amplifiers - Op Amps Single Micropwr 2.5V RRIO Single Supply

Data Sheet



| | |
| --- | --- |
| 0-1: | $1.19 |
| 1-25: | $0.96 |
| 25-100: | $0.87 |
| 100-250: | $0.79 |