Product Summary
The LMV651MG is a 12 MHz, Low Voltage, Low Power Amplifier. The operating supply voltage range for this family of parts is from 2.7V and 5.5V. These op amps can operate over a wide temperature range (-40°C to 125°C) making them ideal for automotive applications, sensor applications and portable equipment applications. The applications of the LMV651MG are Portable equipment, Automotive, Battery powered systems, Sensors and Instrumentation.
Parametrics
LMV651MG absolute maximum ratings: (1)Human Body Model: 2000V; (2)Machine Model: 100V; (3)Differential Input VID: ±0.3V; (4)Supply Voltage (VS= V+ - V−): 6V; (5)Input/Output Pin Voltage: V+ +0.3V, V- - 0.3V; (6)Storage Temperature Range: -65°C to 150°C; (7)Junction Temperature: 150°C.
Features
LMV651MG features: (1)High unity gain bandwidth 12 MHz; (2)Max input offset voltage 1.5 mV; (3)CMRR 100 dB; (4)PSRR 95 dB; (5)Input referred voltage noise 17 nV/√Hz; (6)Output swing with 2 kΩ load 120 mV from rail; (7)Total harmonic distortion 0.003% @ 1 kHz, 2 kΩ; (8)Temperature range -40°C to 125°C.
Diagrams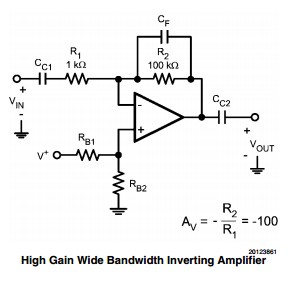 Image
Part No
Mfg
Description
Pricing
(USD)
Quantity

LMV651MG/NOPB

National Semiconductor (TI)

Operational Amplifiers - Op Amps 12 MHZ, LOW VOLTAGE, LOW POWER AMPLIFIER

Data Sheet



| | |
| --- | --- |
| 0-1: | $0.51 |
| 1-10: | $0.46 |
| 10-25: | $0.41 |
| 25-100: | $0.28 |


LMV651MGX

National Semiconductor (TI)

Operational Amplifiers - Op Amps

Data Sheet



LMV651MGX/NOPB

National Semiconductor (TI)

Operational Amplifiers - Op Amps

Data Sheet



| | |
| --- | --- |
| 0-2450: | $0.26 |
| 2450-3000: | $0.25 |